How to Buy Dermal Fillers Online Safely and Profitably?
Share
Issue Time

2023/03/21
Summary
Injectable dermal fillers can produce more immediate results with less physical damage. Read on to learn how to buy dermal fillers online safely and profitably.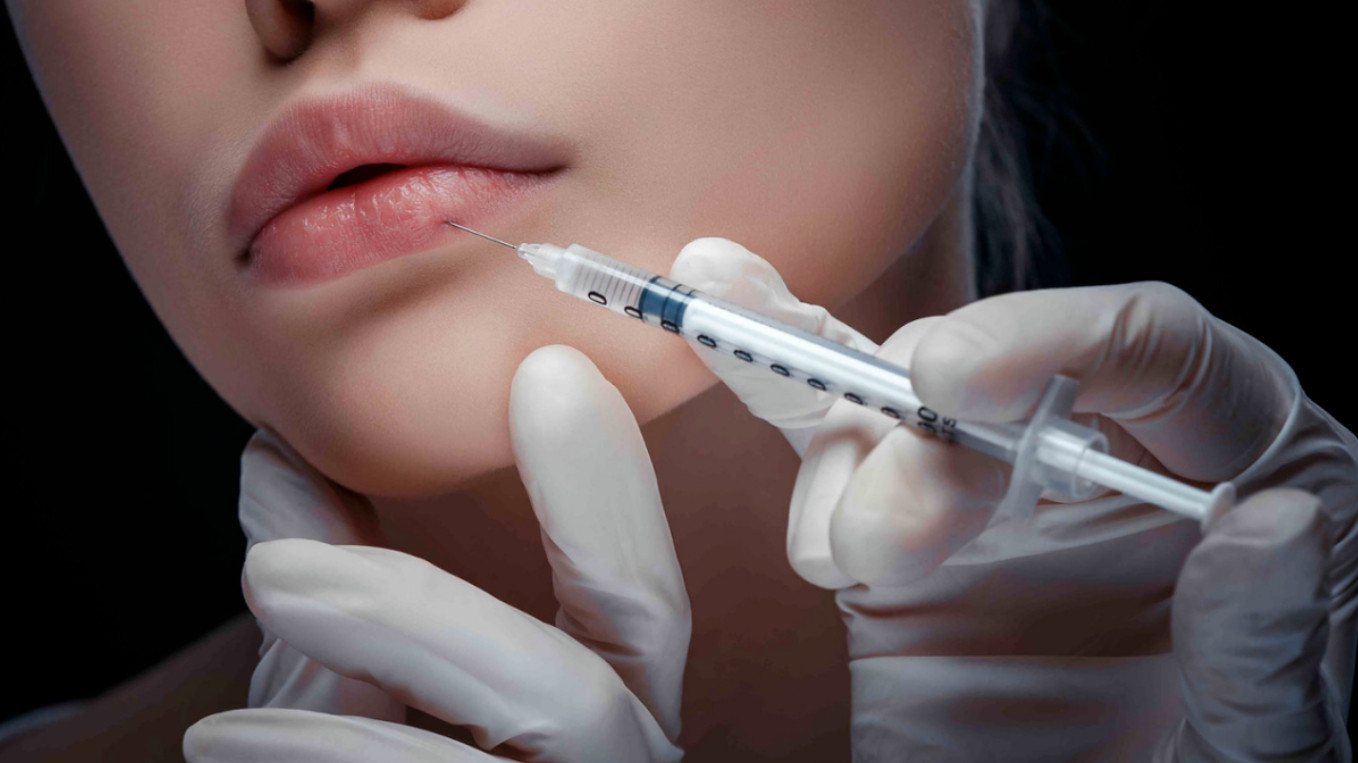 Injectable dermal fillers usually consist of a gel-like substance that mimics dermal tissue and are a corrective treatment given by injection.
They are often used for non-surgical facial contouring as a viable alternative to invasive surgery and other anti-aging treatment hardware procedures. Injectable fillers cause less physical damage and produce more immediate results than other treatment options.
In one or two treatment appointments, fillers will help correct aesthetic concerns and age-related degeneration of facial and body skin while minimizing risks to the patient's health.
There are several significant advantages of buying dermal fillers on the internet, namely:
Convenient
The Internet is a great tool for shopping. It allows you to easily shop for products from the comfort of your office or home, visit multiple stores at the same time, and compare different products and offers.
Cost-effectiveness
Reputable online suppliers can offer you better prices than the local market because they have direct deals with dermal filler manufacturers. Trusted wholesalers also often have promotions that can save buyers more money.
Get a Wider Variety of Products
Online suppliers can offer more products than local stores because they work with different manufacturers and distributors across the globe.
How to Choose the Right Dermal Filler Supplier?
When researching where to buy dermal fillers, there are a few important things to be aware of. It is very important to make sure that you are purchasing genuine dermal fillers from a trusted and reputable supplier of dermal fillers. To save a lot of time browsing the internet, we have prepared a list of factors to check when choosing an online seller:
Possibility of Contacting the Company
Make sure there is a phone number you can call. If phone calls aren't your thing, look for contact forms you can fill out or live chat options (where you can interact with actual employees, not just bots). If you can talk to "real" employees, the likelihood that the supplier will be reliable increases.
Product Identification
Products, especially injectables, usually have specific labels. For example, manufacturers must label lot or batch numbers on packaging to allow product tracking and recall.
Additionally, such drugs must have a clear expiration date, in terms of months and years, to indicate that the product is safe to use, as required by the FDA.
These markings must always appear on the packaging, but in rare cases, when the stated date is the date of manufacture, the expiry date may be set as a fixed time after manufacture (unopened) and during use (opened).
If you still need clarification, you should request additional identification information and credentials from the seller before purchasing.
Company Headquarters
When buying dermal fillers online, you should know where the company is located and where it ships from. Do a little background research: see if it exists in a local database, as this indicates the legitimacy of the manufacturer.
Price
If the price of dermal fillers appears to be significantly less expensive than other similar products, the product may be fake or of lower quality than advertised.
While product prices are constantly changing due to market competition and holiday/seasonal sales, wholesale dermal filler distributors will initially purchase products within a specific price range set by the manufacturer. If you suddenly come across a product priced well below the market average, this is a cause for concern.
Social Media
Check to see if the company is showing up on social media - that's a sign it might be legit. Try to find accounts of wholesalers on different platforms like Facebook, Instagram, or LinkedIn and scan if they are active, and update their social media profiles frequently.
If they post relevant information about the work they do, along with photos of products, employees, etc., that's a good sign. Additionally, trust in companies increases when they respond to public comments from customers and followers.
Review
It is essential to understand what other customers have said about the company. So look for business testimonials on several rating sites, such as My Google Business, or customer reviews on a business website. Of course, not all online stores can be found on dating sites, but if a company is fraudulent, people spread the word - bad reviews travel fast.
Frequently Asked Questions
Are Dermal Fillers Safe to Use?
The safety of filler treatments is generally accepted, as minor short-term side effects are rare. However, the degree of risk associated with the use of dermal fillers depends on the proper administration of the procedure and the specific type of filler used.
Is It Legal to Buy Dermal Fillers Online?
Buying dermal fillers online is legal if the buyer is a licensed professional or a certified company authorized to handle fillers. Before accepting any order, we thoroughly check our customers to ensure they meet licensing requirements, and we only supply our products to licensed individuals.
What Are the Risks of Buying Dermal Fillers Online?
The circulation of counterfeit dermal injections creates mistrust between buyers and sellers. Therefore, it is crucial to be aware of this situation with dermal fillers and only buy from certified sellers.
Another risk is that you may run into a fraudulent company that will scam you of your hard-earned money. Reliable dermal filler suppliers can be identified by following the steps mentioned in the previous "How to Choose the Right Dermal Filler Supplier" section.
How Do I Know if the Dermal Fillers I Buy Online Are Genuine?
Counterfeit dermal fillers are prevalent in the cosmetic market and can pose a significant risk to patients. Distinguishing fakes from genuine products is often challenging, so it's critical to exercise caution and be aware of certain packaging characteristics that illegitimate manufacturers cannot easily replicate.
Counterfeit products sometimes carry different brand names but claim to have the same benefits as genuine products. These counterfeit products often contain low-quality, cheap ingredients and unknown substances that can cause a range of unwanted side effects such as:
- Allergic reactions
- Soft tissue injury
- Infection.
That's why it's crucial to buy dermal fillers from a reliable and licensed partner.
In Conclusion
The article highlights that buying dermal fillers online can be a practical, safe, and cost-effective option, mainly when dealing with reliable and trustworthy suppliers who offer attractive prices and referral programs.
At Hyamax, we understand the importance of convenience and work hard to ensure our customers have a seamless and hassle-free shopping experience. We are a professional
hyaluronic acid products manufacturer
with more than ten years of experience. Our line of dermal fillers includes cross-linked hyaluronic acid injectable fillers, micro-cross-linked hyaluronic acid injectable fillers, and non-cross-linked hyaluronic acid injectable fillers. Millions of cases of products have been sold to more than 70 countries around the world, providing consumers with safe, effective and elegant aesthetic experience. If you want to buy uric acid-breaking products, please
contact us
.