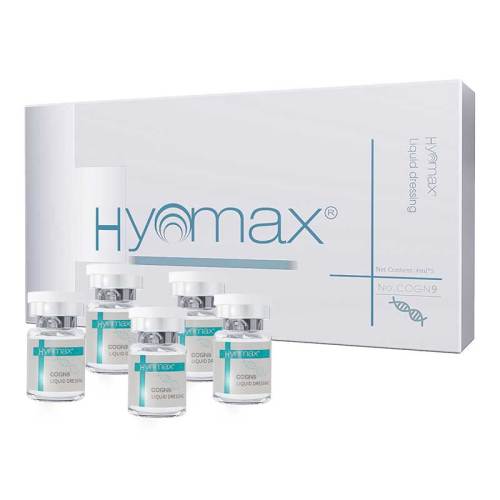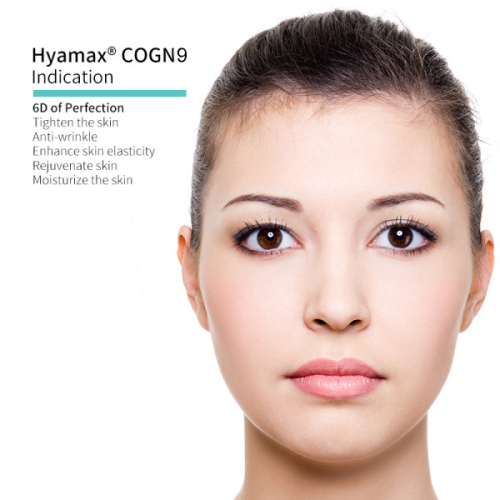 Hyamax® Mesotherapy COGN 9, Skin Perfect Medical Aesthetics Manufacture, Support Wholesale and Custom
Item specifics
Specification

4 ml x 5 vials
Description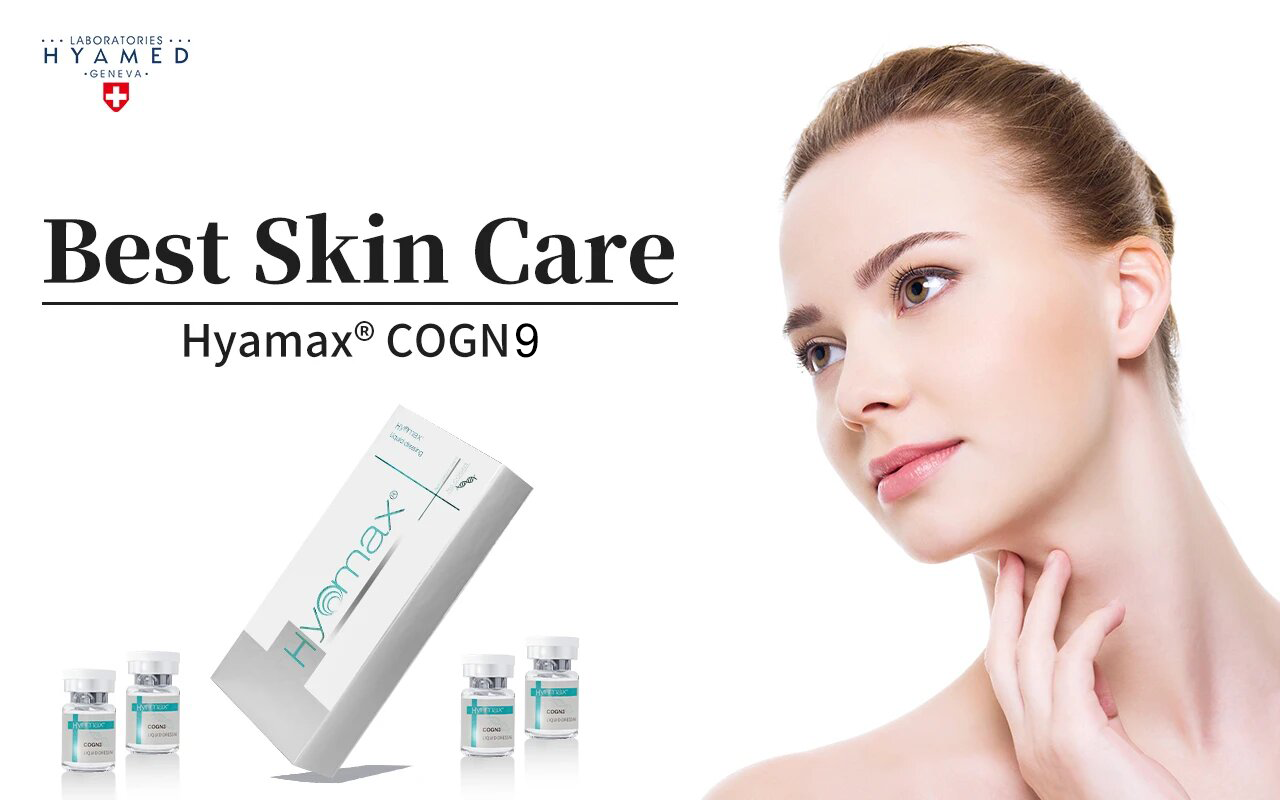 Hyamax® Mesotherapy COGN 9
Application:
Hyamax® Mesotherapy COGN 9 contains recombinant human collagen and 2 amino acid to tighten, anti-wrinkle, boost elasticity and rejuvenate your skin.
Description:
Ageing is one of the main causes of collagen loss. The body's metabolism slows down, collagen is in short supply and the skin lacks support and wrinkles. Dry conditions, or prolonged UV exposure, also tend to lead to poorly rounded skin tissue and collagen loss.
Recombinant collagen, also known as COGN, is a collagen prepared using DNA recombination technology. Genetic sequence of the recombinant collagen is highly compatible with the human gene sequence, making it more histocompatible and can be directly absorbed by the body and participate in the construction of collagen to help with tissue repair and site filling.
Hyamax® Mesotherapy COGN is hyaluronic acid plus recombinant human collagen and 2 amino acid. It can tighten the skin, fight wrinkles, increase skin elasticity, rejuvenate the skin and moisturise.
Mesotherapy COGN 9 features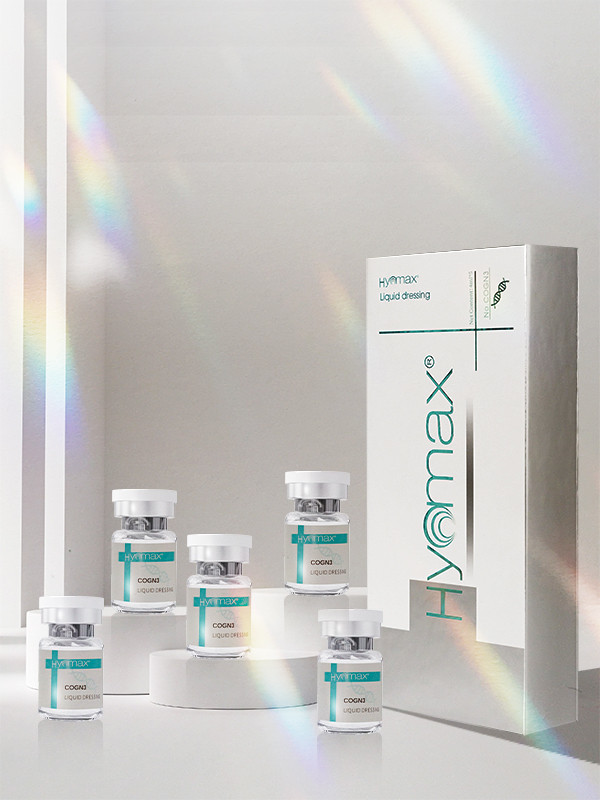 Name

Hyamax® Mesotherapy COGN 9

Method

Microneedle / Dermaroller

Superfacial Dermis

Effect Duration

3 Months

Treatment

3 Sessions spaced out by 20 days


Storage Condition

·For maximum stability and shelf life, the temperature range for storage is 2°C to 25°C, optimally 10°C, and avoid freezing and direct sunlight.

·Expiry date is indicated on each individual package.

Indications for use

Moisturizing

Anti-wrinkle

Tightening

Repair

Elasticity

Plumpness
Dermal Fillers And Mesotherapy Order Notes
Hyamed is your ideal dermal filler supplier with a complete manufacturing line of hyaluronic acid fillers.
We support wholesale and custome with no minimum order quantity.
1. Dermal Fillers company with an exclusive R&D laboratory in Switzerland and collaborates with numerous laboratories and universities.
2. A 15,596 square meter dermal filler factory.
3. With Hyamax® patented hyaluronic acid cross-linking technology, we can produce a full range of hyaluronic acid fillers. We can be your professional wrinkle filler supplier, cheek filler supplier, nose filler supplier, chin filler supplier, body filler supplier, facial filler supplier and neck filler supplier.
4. Hyamax® is also a mesotherapy supplier, researching more hyaluronic acid based skin improvement products.
Catch the moment and get in touch with us for more information!