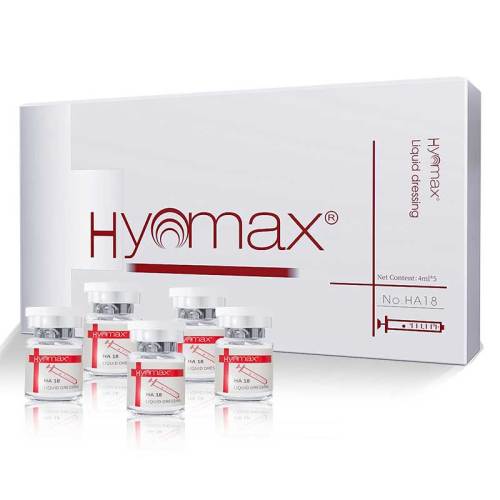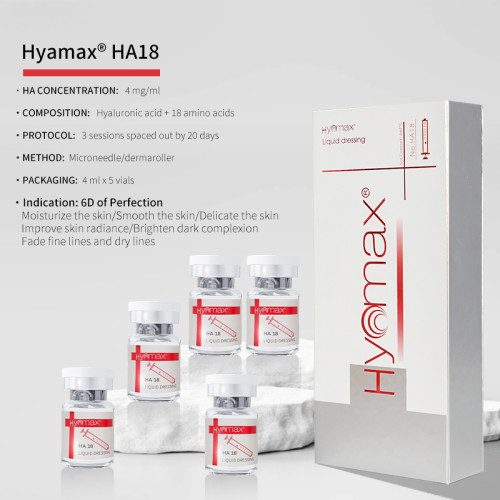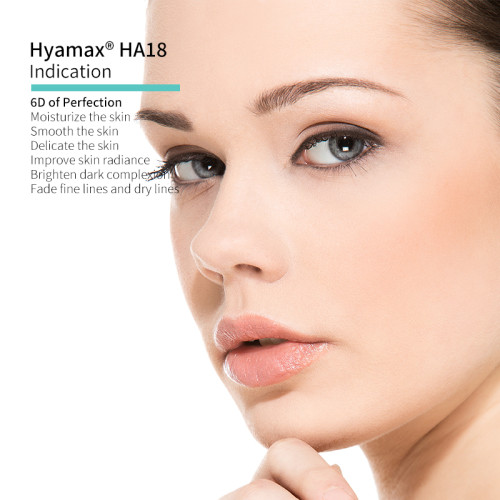 Hyamax® Mesotherapy HA18, Skin Perfect Medical Aesthetics, Manufacture, Support Wholesale and Custom
Item specifics
Concentration

4 mg/ml
Specification

4 ml x 5 vials
Description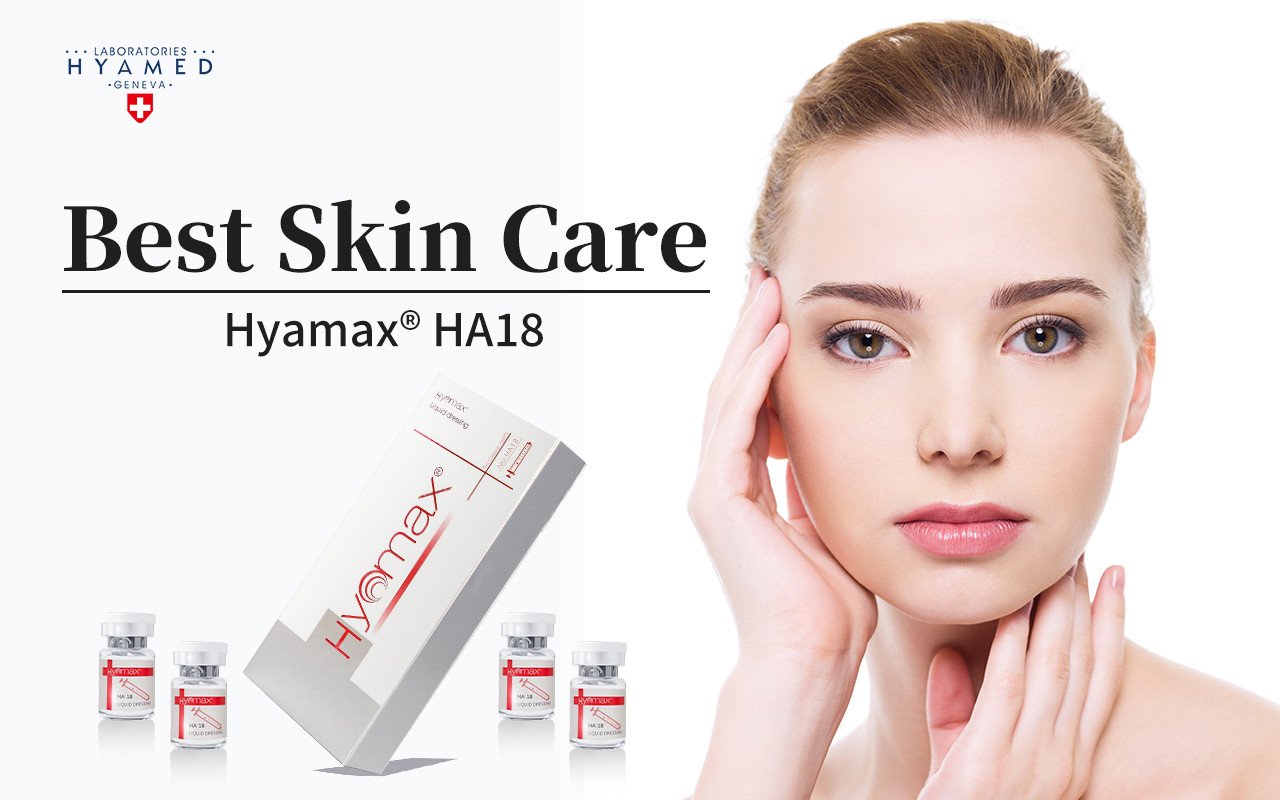 Hyamax® Mesotherapy HA18
Application:
Hyamax® Mesotherapy HA18 is hyaluronic acid plus 18 amino acids to moisturise, reduce fine lines and boost radiance.
Description:
When faced with multiple threats such as light pollution and the passage of time, ongoing skin management has become an inevitable requirement for maintaining our beauty on a daily basis.
The principle of hydration is to deliver hyaluronic acid and other active ingredients to the dermis through mesotherapy, stimulating the regeneration of elastin and collagen, filling the skin with moisture, improving wrinkles, restoring elasticity and improving the overall condition of the skin.
Hyamax® Mesotherapy HA18 is hyaluronic acid supplemented with 18 amino acids. Amino acids regulate the skin's water-oil balance, strengthen the skin's immune function and maintain the skin's cellular activity and elasticity, effectively preventing the appearance of wrinkles and blemishes.
Mesotherapy HA18 features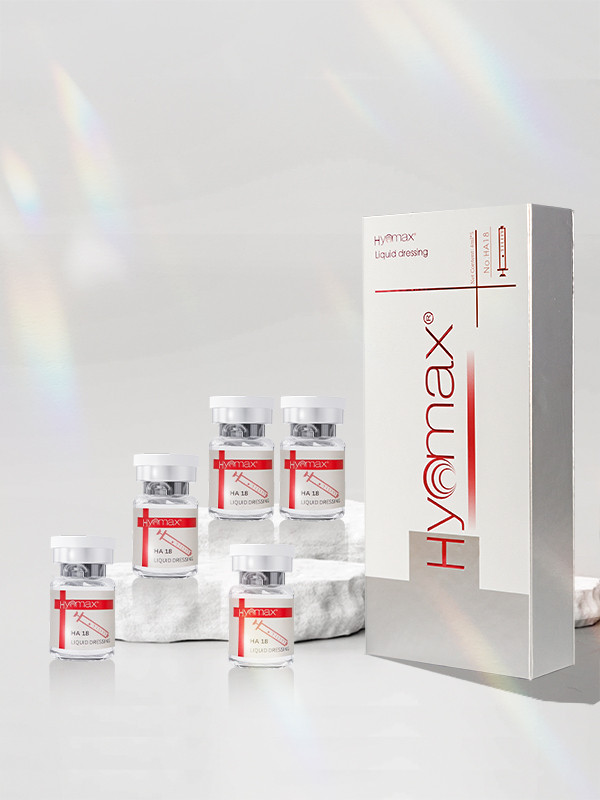 Name

Attribute

Non-Crosslinked Hyaluronic Acid

Method

Microneedle / Dermaroller

Concentration

4mg / ml

Superfacial Dermis

Effect Duration

3 Months

Treatment

3 Sessions spaced out by 20 days


Storage Condition

·For maximum stability and shelf life, the temperature range for storage is 2°C to 25°C, optimally 10°C, and avoid freezing and direct sunlight.

·Expiry date is indicated on each individual package.

Indications for use

Moisturizing

Smmoth

Delicate

Radiance

Uniform

Anti-wrinkle
Dermal Fillers And Mesotherapy Order Notes
Hyamed is your ideal dermal filler supplier with a complete manufacturing line of hyaluronic acid fillers.
We support wholesale and custome with no minimum order quantity.
1. Dermal Fillers company with an exclusive R&D laboratory in Switzerland and collaborates with numerous laboratories and universities.
2. A 15,596 square meter dermal filler factory.
3. With Hyamax® patented hyaluronic acid cross-linking technology, we can produce a full range of hyaluronic acid fillers. We can be your professional wrinkle filler supplier, cheek filler supplier, nose filler supplier, chin filler supplier, body filler supplier, facial filler supplier and neck filler supplier.
4. Hyamax® is also a mesotherapy supplier, researching more hyaluronic acid based skin improvement products.
Catch the moment and get in touch with us for more information!