Dermal Fillers - What Are My Options?
Share
Issue Time

2023/08/07
Summary
The benefit of dermal fillers is their ability to help balance the face and add volume. So what are your options when it comes to dermal fillers? Read on to learn more.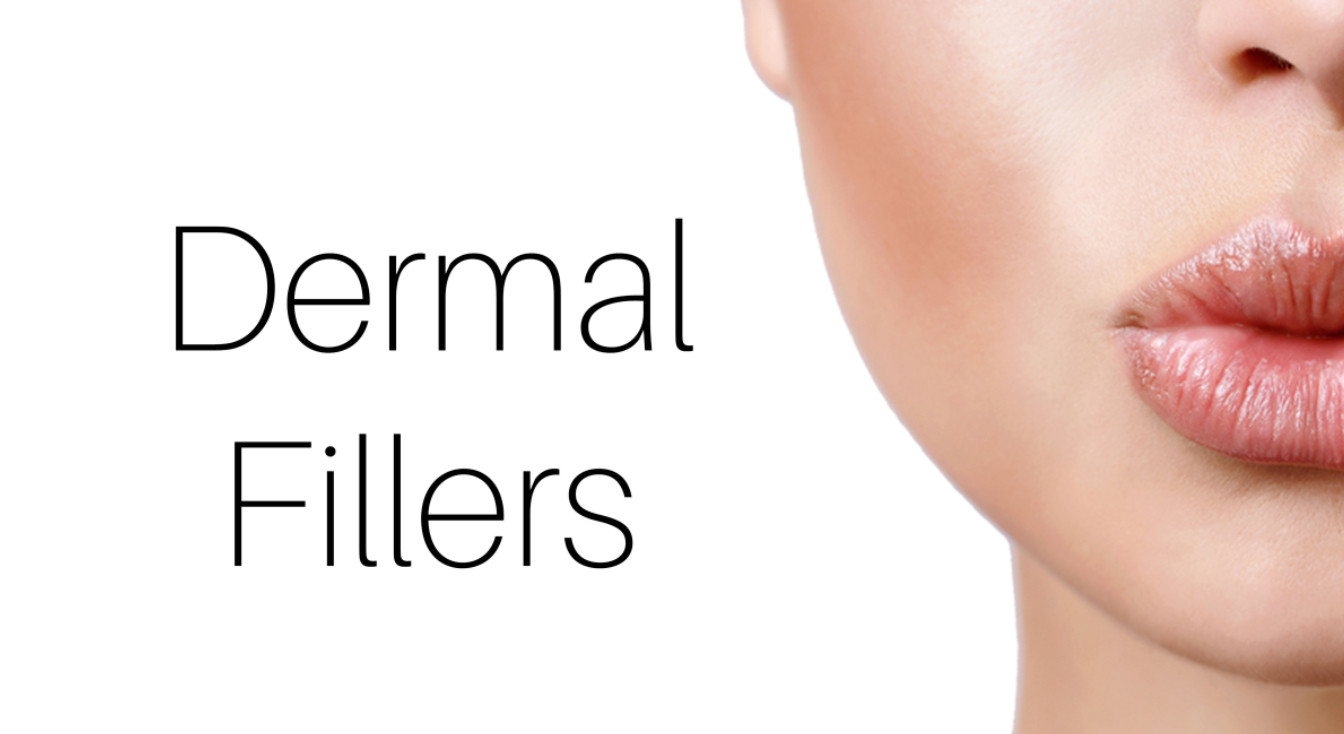 Dermal fillers are a very effective treatment with immediate results that you can enjoy right away. Dermal fillers offer a non-surgical solution to adding volume to the face. They are a more cost-effective option than surgery, with fewer risks and more predictable results. While they're not a permanent solution, they can be beneficial and allow you to tweak the look to your needs.
The benefits of dermal fillers are their ability to help balance the face (such as lips, cheeks, chin, or frown lines) and add volume. Dermal fillers are an option to support the natural beauty of the face and are injected using fine needles and syringes. This means that the process is fast and comfortable with minimal downtime.
The main ingredient in dermal filler injections is hyaluronic acid, a mineral that occurs naturally in the body and transports moisture where it is needed. Hyaluronic acid is recognized as a safe and popular anti-aging skincare ingredient. Dermal fillers are specially designed for each area of the face to ensure the correct volume and tissue suppleness are provided. You will be provided product advice and literature to inform you of the specific dermal fillers that are prescribed for you.
Who Should Consider Dermal Fillers?
There is no age barrier to dermal fillers. Younger patients may wish to seek the benefits of enhancing the curvature and volume of the lips or highlighting the cheekbones to create a more balanced, symmetrical facial profile. Dermal fillers at the other end of the age spectrum can compensate for a decrease in hyaluronic acid production, especially in the skin, which can cause the skin to lose its plumpness and moisture, resulting in a less youthful appearance. Whatever your concerns, the use of hyaluronic acid combined with enhancing techniques helps deliver natural-looking results.
Dermal fillers are available as a gel-like substance that is injected into various areas of the face under the skin to help restore lost volume.
Hyamax Facial Aesthetics
At Hyamax we are pleased to offer a wide range of dermal fillers for a variety of concerns including lip, cheek fillers, chin fillers, chin fillers, and fillers around the mouth for marionette lines as well as nasolabial (nose to mouth) fold. The goal is to help restore vitality, a more youthful appearance, and clearer facial contours.
Treatment with dermal fillers takes approximately 15-30 minutes and results can last from 6 to 18 months, depending on the dermal filler used and the area treated. The volume created by dermal fillers naturally breaks down as part of the body's tissue cycle to absorb the extra hyaluronic acid in the dermal filler gel.
This means that over time, the volume gained will be lost, so you may want to refill regularly to maintain your preferred tissue volume to maintain your refreshed look. After surgery, you may experience some swelling, which can be easily controlled with ice packs or ibuprofen if necessary.
Reshape Face Shape, Smooth Fine Lines
Dermal fillers are used to create volume where needed in various areas of the face according to different concerns. For example, deep lines and wrinkles in areas such as the forehead or around the nose and mouth can be softened. Sometimes sunken areas that cause aging effects, usually under the eyes, can be treated with tear trough fillers to add lost volume for a more youthful appearance.
For patients seeking a more harmonious appearance to create facial symmetry or contour, facial fillers can help achieve this by shaping the jawline and jawline, adding volume to the cheeks or temples, and of course, plumping the lips.
Different dermal filler products are used depending on the area being treated and the technique used. For example, sculpting and defining the chin, cheeks, chin, and nose require thicker consistency facial fillers, while softer products are used to treat tear troughs and lips or smooth wrinkles on the forehead.
Enhance Lips with Dermal Fillers
Lip enhancement with lip fillers has become a very popular treatment in recent years, with many patients seeking fuller, more defined lips. This may be to add fullness and bulge that is lost with age, or simply to create a more perfect shape. Dermal fillers can be used to safely create fuller lips, replace lost volume, correct asymmetry, or create a balance between the upper and lower lips.
This treatment treats the lip area with a series of small injections around the lip line for a defined, youthful and natural look. Recovery time after lip augmentation treatment is short. However, initially, there will be a small amount of swelling while the lip tissue relaxes around the dermal filler gel. This is a known side effect of injecting dermal filler gels and is a natural part of tissue changes. Lips should achieve the desired volume within 24 to 48 hours.
Why Choose Hyamax for Dermal Fillers?
Hyamax's dermal fillers have a wide range of benefits, making them the first choice for individuals seeking skin regeneration and enhancement. Here are some reasons why you should consider choosing Hyamax dermal fillers:
Safety: Hyamax prioritizes safety in all of its products. Our dermal fillers are made from high-quality, non-toxic materials and have been extensively tested for safety and efficacy. Hyamax adheres to strict quality standards and regulatory requirements before releasing any product to ensure its dermal fillers are safe for use.
Natural Results: Hyamax dermal fillers are designed to provide natural results. These formulas have been carefully developed to blend seamlessly with the skin's natural structure, avoiding an artificial or overly filled look.
Long-lasting Results: The effects of Hyamax dermal fillers can last longer, depending on the specific product and the area treated. This longevity means less frequent maintenance, making it a cost-effective option in the long run.
Versatility: Hyamax offers a wide variety of dermal fillers to suit different skin concerns and facial areas. Whether you're looking to smooth fine lines, plump cheeks, or enhance lips, Hyamax's diverse line of products can meet every aesthetic need.
Experienced Manufacturer: Hyamax is a reputable manufacturer of dermal fillers. Drawing on years of industry experience, their products are backed by research, innovation, and a commitment to excellence.
Hyamax provides guidance and support to healthcare professionals administering dermal fillers. This ensures that you are treated by qualified and trained practitioners, giving you peace of mind throughout the process.
As a professional
custom hyaluronic acid product manufacturer
, Hyamed is committed to developing and manufacturing non-surgical medical aesthetic products and has become an industry leader. We are trusted by aesthetic clinics and medical aestheticians with millions of dermal fillers in over 70 countries. In an ever-changing global marketplace, our quest for research, innovation, and advancement is never-ending. As we continue to expand our product range, our extensive Hyamax® range is dedicated to meeting the specific needs of our customers. If you would like to learn more about dermal fillers or would like to order dermal fillers, please
contact us
.