How Long Do Lip Fillers Last?
Share
Issue Time

2023/05/08
Summary
Lip fillers are becoming more and more popular these days. In this article, we will explain the types of lip fillers and other information, read on to learn more.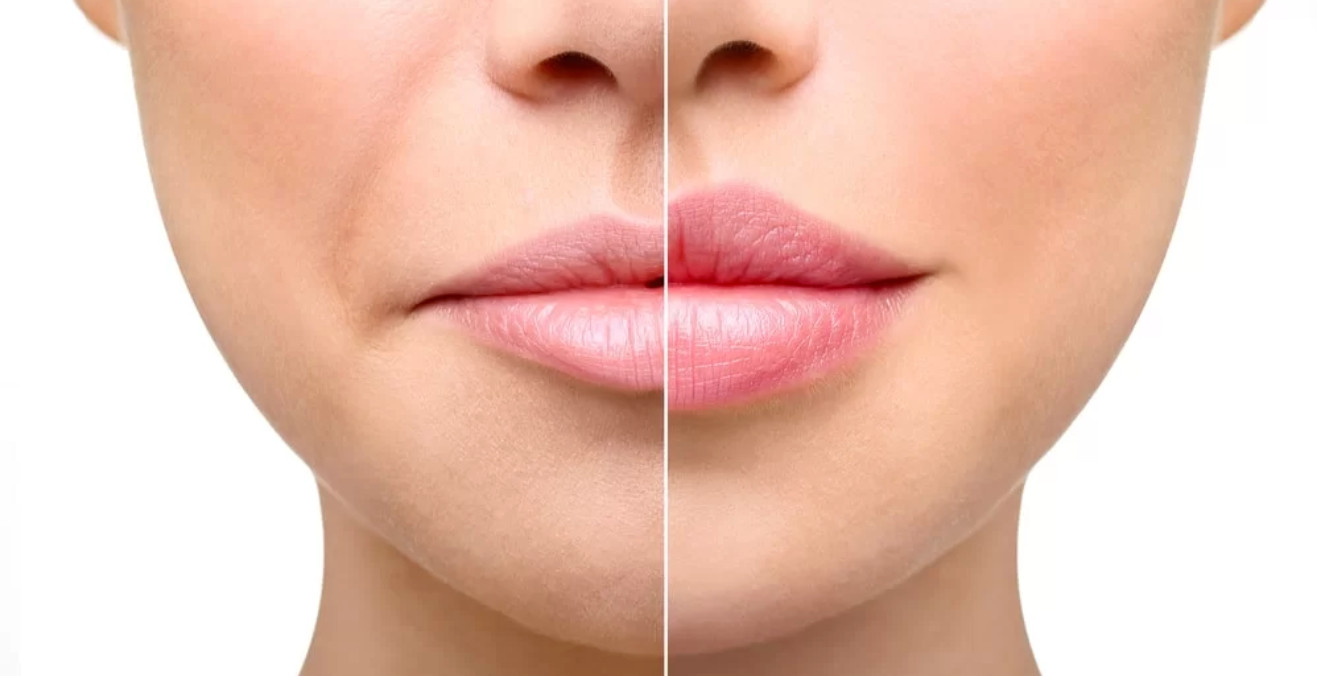 From Hailey Bieber to Kylie Jenner, full lips are no secret, but sadly, not everyone is born with full lips. Thankfully, lip filler injections exist to add volume and correct, restore and rejuvenate lips.
Lip fillers are becoming more and more popular these days. This is a very popular dermal filler designed to plump your lips and boost your confidence. Lip fillers are composed of synthetic hyaluronic acid (HA) - HA is a natural substance in your body.
If you're considering getting lip fillers done, one popular question you might be thinking about is - how long will lip fillers last?
Well, many factors can affect the longevity of your lip fillers, from your metabolism to the type of lip fillers you receive.
In this article, we explain how long your lip fillers last and the different factors that affect them. We'll also cover the benefits of using dermal fillers and everything else you need to know about types of lip fillers.
Lip fillers are lip injections designed to add volume to the lower or upper lip. You can also choose to have lip filler surgery in one specific area to make it look fuller. Often, these lip fillers are also called hyaluronic acid fillers, which are the main ingredient in injectables. When injected just below the skin, this acid can make the area appear more voluminous.
There are many reasons why you might choose these soft tissue fillers, as they add volume to the lips, clearly define the boundary between the skin and the lips, and even smooth the surface of the lips. So it's no surprise that this is one of the most popular lip augmentation procedures today.
That said, keep in mind that lip fillers, like many other cosmetic surgery options, are designed to be temporary. When you get lip fillers, the results can be great, but they won't last forever.
That's why it's crucial to find the lip filler that best suits your needs and body so you can end up with longer-lasting results.
How Long Do Lip Fillers Last?
The length will vary based on your age and the number of fillers, but in general, lip fillers last 6 to 12 months before needing to be replenished.
Answering the question "How long will lip fillers last" is not so simple. That's because, even though the best lip fillers can produce natural-looking results and fullness for any qualified candidate, some people's results will last longer than others.
Some patients report that the results of this minimally invasive procedure last about 12 months. However, other patients said lip fillers gave them fuller, more symmetrical lips for up to 18 months.
Why?
There are several reasons why lip fillers last for varying amounts of time for some people. The main reason is your metabolism. When you use dermal fillers for lip augmentation, the ingredients that make your lips plump and improve the symmetry of your lips are eventually metabolized by your body.
So, if you have a fast metabolism, lip augmentation won't last long. This is why a lip filler consultation is important to discuss with your injector how long the effects will last so that you can inject with realistic expectations.
In general, young people have faster metabolisms. As you age, the aging process slows your metabolism, which means lip filler surgery can provide longer-lasting results for older adults.
What Are the Benefits of Lip Augmentation Injections?
Injectable lip fillers have many benefits beyond adding fullness to your lips. Lip fillers are one of the most popular dermal filler treatments out there, but there are benefits to getting these non-invasive treatments too.
Eliminates Fine Lines and Wrinkles
One of the biggest advantages of dermal fillers is that they can reduce fine lines and wrinkles. Even if you inject lip fillers, you can smooth the texture of your lips and smooth out any fine lines that might be giving you trouble.
Lip injections and other dermal fillers work well, especially when applied to the correct injection site. That's why it's important to get an experienced injector who knows exactly where to inject so you can get the best results.
Plump Your Lips
If you're looking to increase the size of your lips, lip fillers are ideal for adding extra volume. When you use fillers for lip enhancement, you can increase the size of your lips through a minimally invasive procedure with little downtime.
Naturally Plump Lips
A common goal of getting dermal fillers is to enhance facial features while maintaining a natural appearance. This can be achieved with lip fillers, but it depends a lot on finding a qualified lip filler syringe to administer the treatment.
Restore Lip Size and Correct Lip Shape
As we age, the size of our lips may change as they increase or decrease in size. An experienced injector will be able to restore your original lip size if needed. It is also common to have asymmetrical lip shapes, which can also be corrected with lip fillers.
Almost No Downtime
With lip fillers, you don't have to worry about downtime. While fillers have many benefits, one of the biggest is that they have the shortest recovery time. As a result, you can see results sooner than with typical surgical procedures.
The above introduces the related content of lip fillers and the benefits of lip fillers. If you want to know more or want to buy lip fillers, please
contact us
.
Hyamed is a professional
hyaluronic acid products manufacturer
with more than ten years of experience. The Hyamax® line of products includes Lips, Extra Deep, Deep, Volumizer, Skin Booster, Hyavital, Contour, Pure, Mesotherapy HA18, Mesotherapy PDRN and Mesotherapy COGN. Hyamed was born in Switzerland in 2011 and is committed to the R&D and manufacturing of non-surgical medical aesthetic products, and has become an industry leader.