What is the Hyamax® series products? What are the differences between the them?
Share
Issue Time

11-30-2022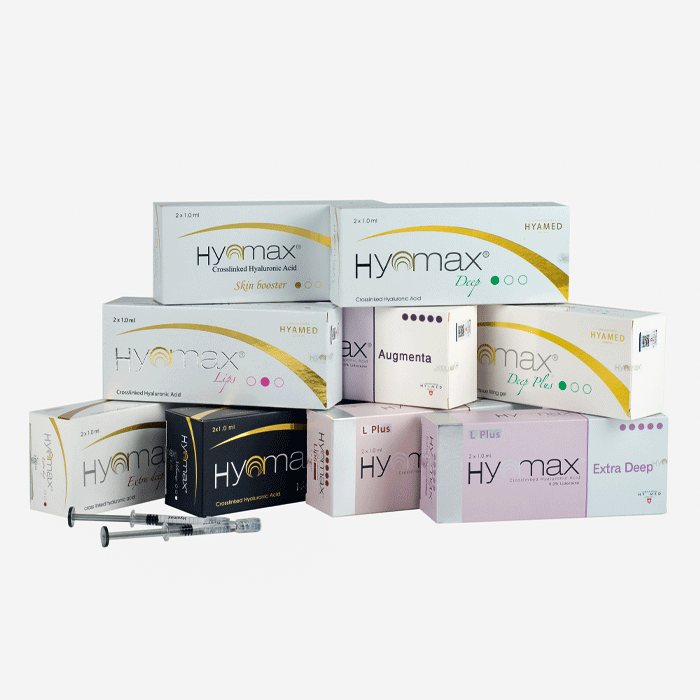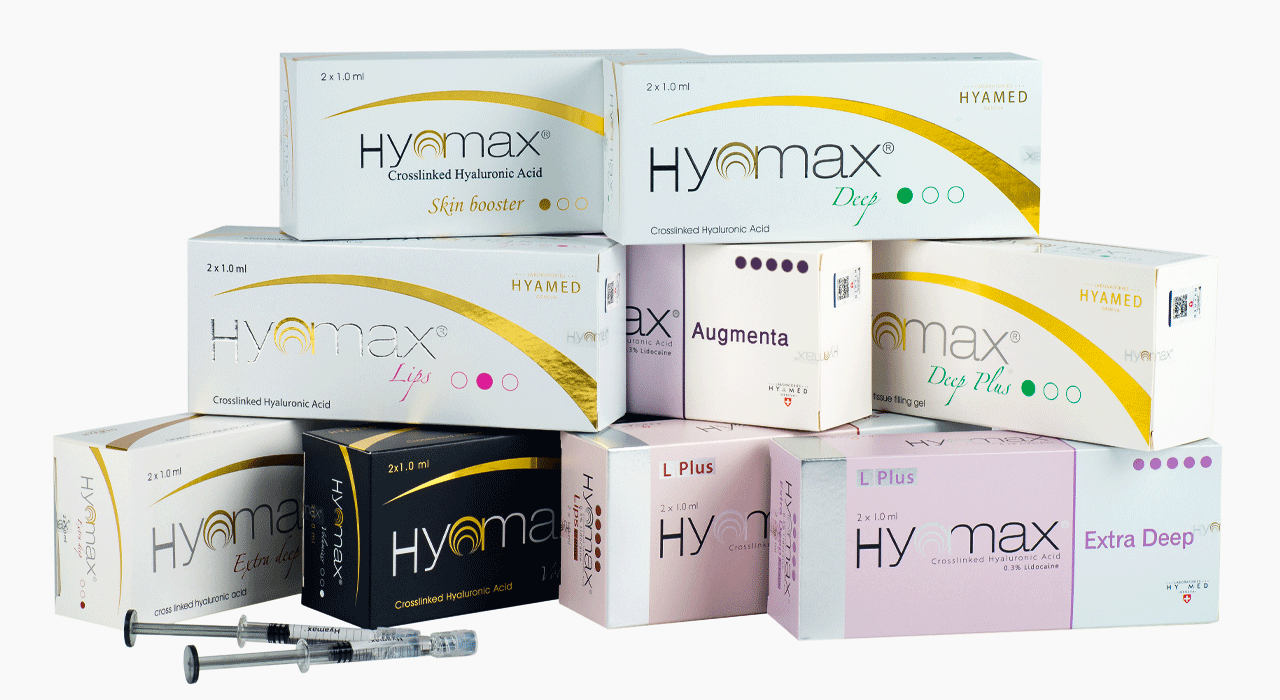 Hyamax® series products are divided into two main ranges, dermal fillers and mesotherapy. Each of these contains different products to precisely treat various wrinkles and depressions on your face and body as well as to obtain healthier and hydrated skin.
Hyamax® Extra Deep is used for mid and deep dermis injection for scars repair, deep wrinkles, or facial tissue augmentation, like nose bridge, cheek and chin.
Hyamax® Lips is used for lip defects or volume enhancement.
Hyamax® Deep is used for a mid and deep facial tissue augmentation to correct moderate and severe face wrinkles and folds, like upper eyelid, temporal zone, nasolabial folds and perioral wrinkles.
Hyamax® Volumizer is used for cheek augmentation to correct age-related volume deficit in the mid-face and for augmentation of the chin region to improve the chin profile.
Hyamax® Contour is intended for treatment of body rhytides and lipoatrophy.
Hyamax® Pure is used for superficial fine lines and wrinkles of face, neck and back of hands.
Hyamax® Skin Booster is used for reducing the lines and wrinkles, hydrating and improving the skin of face and neck.
Hyamax® Hyavital is used for hydrating, tightening and lifting the skin like the facial sagging, neck lines, skin aging.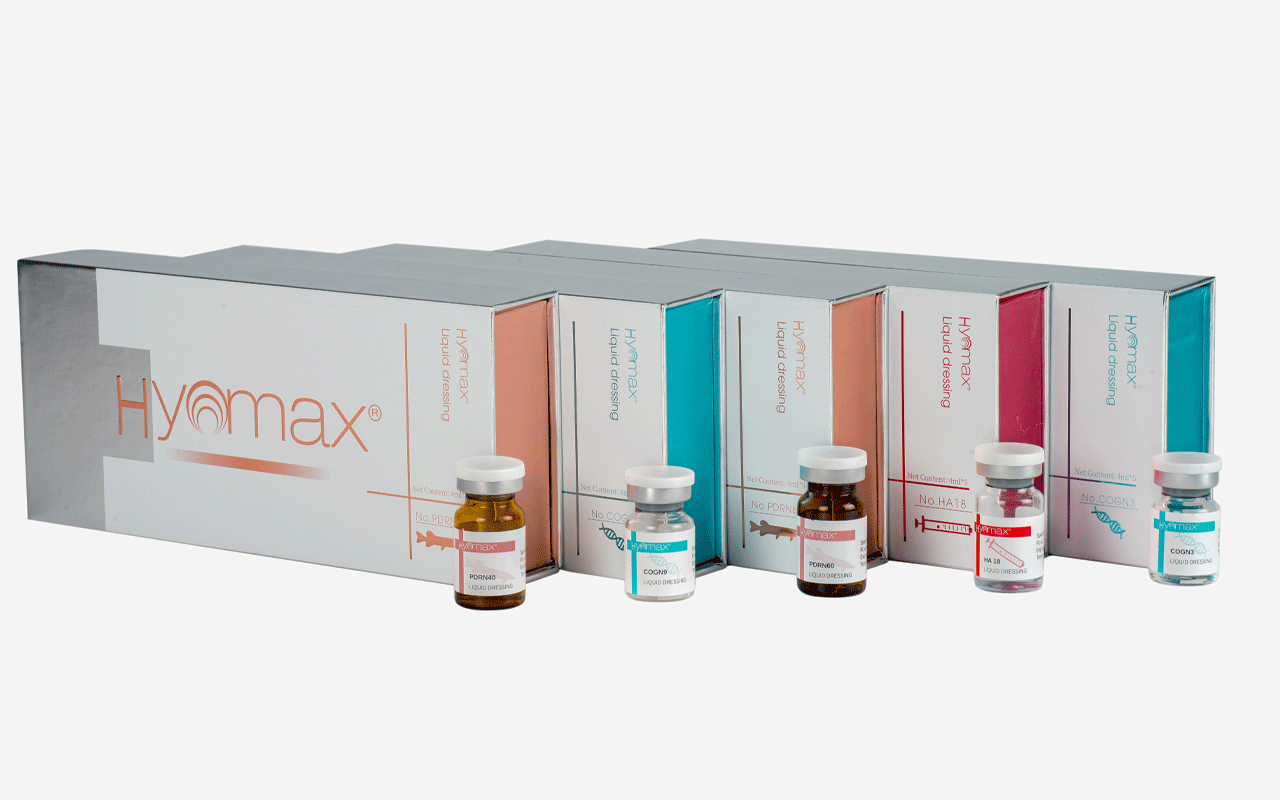 Hyamax® HA18 Mesotherapy helps to moisturize, smooth and delicate your skin, impoove skin radiance, fade fine lines and dry lines for you.
Hyamax® PDRN Mesotherapy can anti-inflammation, anti-acne, anti-wrinkle, repair skin, improve skin radiance and tighten skin.
Hyamax® COGN Mesotherapy with the effect of moisturizing, anti wrinkle, tightening, repairing, elasticty and plumpness.